Outsourcing Services
Master your strengths, outsource your weaknesses!
Run your business operation more efficiently and effectively by improving your productivity, automation and business processes with our outsourcing services.
Help your company gain more flexibility to face changes in your business environment and better respond to your clients demands.
At IndiPro Technologies we like to think about our outsourcing clients as partners.
We aim to incorporate our services into your long-term business plan as it evolves over the course of your professional journey.
Each decision, process, services, delivery method, and resource planning, are tailored to suit your vision before being assigned to your project.
We will preserve your company's reputation and soul while implementing our outsourcing methodologies.
Your customers will feel as if the product or service being delivered was developed in-house.
Outsourcing Services
Mobile Development
Let our experts take care of extending your business to mobile. you can trust IndiPro Technologies to be your tech partner we have a considerable record of accomplished successful projects and we serve over 1000 clients.
IT Infrastructure
No need for you to build huge data centers to support your business in case of a sudden surge in app usage. With our services you will have the needed computing power right in the palm of your hand. Benefit from expanding and downsizing resources as you see fit.
IndiPro Technologies will handle your infrastructural tasks by employing our most skilled computing experts. We will take care of all the complicated hardware while your staff simply enjoy completing their work from their devices.
Software Support, Maintenance & Updates
Don't hinder your business operation with slow performing software and don't waste your employees time waiting for IT support.
Let us take care of all the software running your company. We are available 24/7 to provide support to any of your employees.
We will maintain and update your solutions for them to always run in optimal conditions. We will synchronize the data between the different applications and do the necessary backups.
Network Security
Protect your network, data and users privacy from cyber attacks and security breaches. At IndiPro Technologies we follow security and data guidelines to mitigate any hacking threat. Your system will be safe in our hands.
We will keep monitoring your networks for weaknesses and failures. Whenever needed we will update the security patches to eliminate potential backdoor threats hackers can exploit. We follow disaster recovery processes and we have multiple sites supporting our datacenters.
QA, Troubleshooting & Backups
Offer a bullet proof service for your users with a guaranteed 99% bug free software. Our QA teams will test all your applications inside and out making sure all screens are displayed properly and all the features are working seamlessly.
We will troubleshoot any issue happening with a user find the root cause and fix it. We will maintain regular backups of your data and software versions.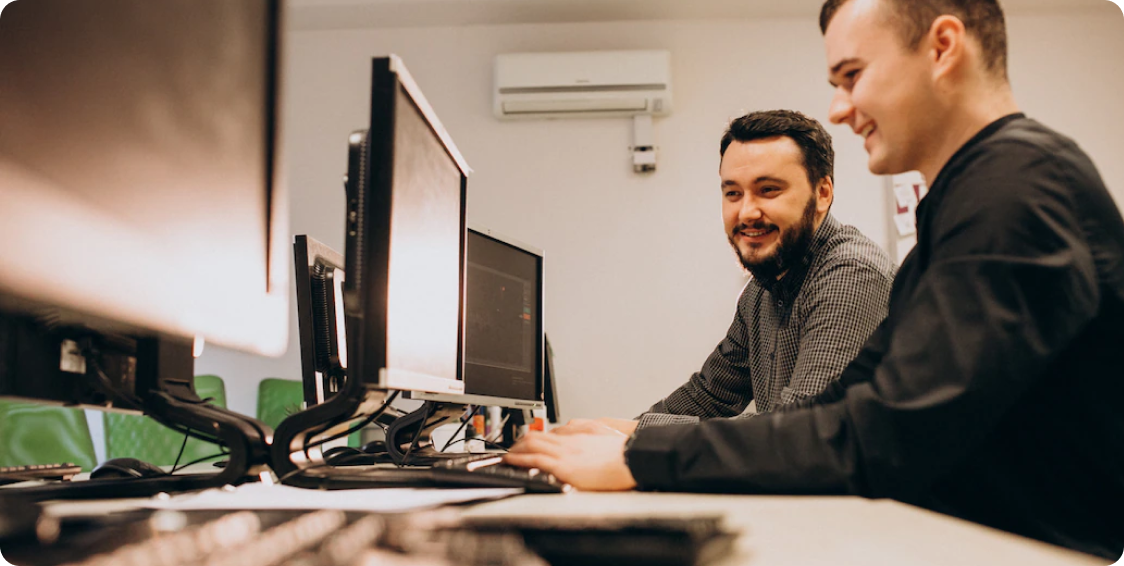 IndiPro Technologies Outsourcing Benefits
Save Cost & Time
Outsourcing helps cutting costs while reducing the workload on the employees.
On the other hand, software development requires less time when experts are doing the job for you.
All you have to do is collaborate with our teams and let them provide you with a first-class service for all your tech projects.
Expertise
When local talents in the country you operate in are scares and you only require the best for your business.
We have you covered with a wide range of trained and experienced professionals in multiple IT areas.
Our talents include but are not limited to: UI/UX designers, Business Analysts, Mobile & Web Developers, Database Administrators, Data Scientists, Project Managers, Product Managers, Software Architect and others.
Ongoing IT Experience
In the universe of technology, new issues and challenges are constantly emerging.
Our teams are experienced in a wide range of computing issues having serviced companies across the private and public government sectors.
Our professionals are constantly seeking to be better at what they do.
They are always riding the latest trends and making sure your business benefits from our newly acquired knowledge.
Instant Implementation
We will implement any program within your company's network almost instantly. We will deploy it on your organization's network making sure it is running securely with wide compatibility across all your platforms and devices.
Don't halt your running operation to integrate new software into your business. Don't hassle your team with the complex task of installation and configuration across all your networks.
Risk Mitigation
IndiPro Technologies will be working behind the scenes on your side, to virtually eliminate the possibility of downtime or cyber-attacks.
The problems that could set a company back and damage its reputation, such as long periods of website inoperability or breaches of credit card information, are taken off the table when you partner with us.
Some of the more troubling aspects of computing technology involve compliance issues and changing laws and regulations at the national and international levels. Part of our job is to always be on top of these developments to ensure that you are always in compliance with the rules and regulations.