Taxi Booking Software
Wonder what Taxi Booking Software has to offer?
Take a smooth ride with us!
Taxi Booking Software is a full suite of application that will manage your transportation business.
Passenger App
Admin Panel
Driver App
We employed topnotch technology in our software infrastructure to handle millions of drivers and passengers. Our dispatching mechanism is enhanced for quick responses to optimize ride booking and routing.
IndiPro Technologies poured all of its knowhow into the execution of this full package combined in one solution. Choose Taxi Management System App and manage your business with ease!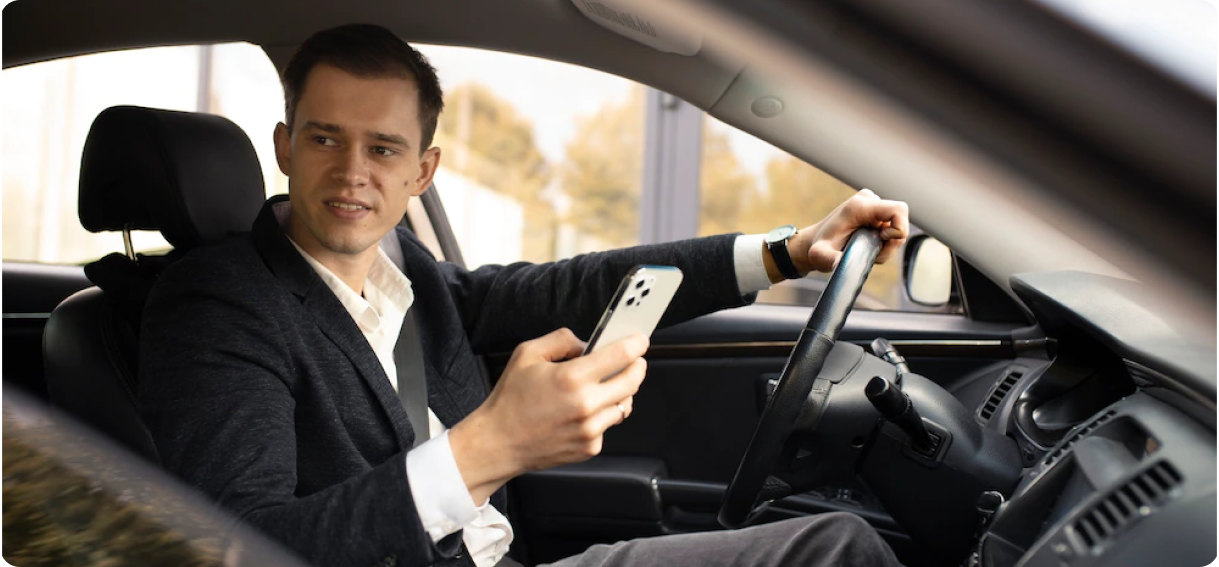 Passenger App
The passenger app is carefully designed to suit different user groups. We made sure that our design is customer centric and can accommodate all ages. Old and young are able to check for available rides, choose their destinations, book a ride and pay. Top of the class security is implemented for users to store their credit card and initiate secure payments. Once arrived a gentle notification will remind them to review their experience.
The engines behind our application are suitable for all types of vehicles, your users are able to book: regular cars, 7-seaters, luxury cars, bikes, etc.
The needed mechanisms are integrated for real-time fare calculation, depending on: traffic, availability of drivers, distance, duration of trip, type of vehicle and more, are all easily configurable.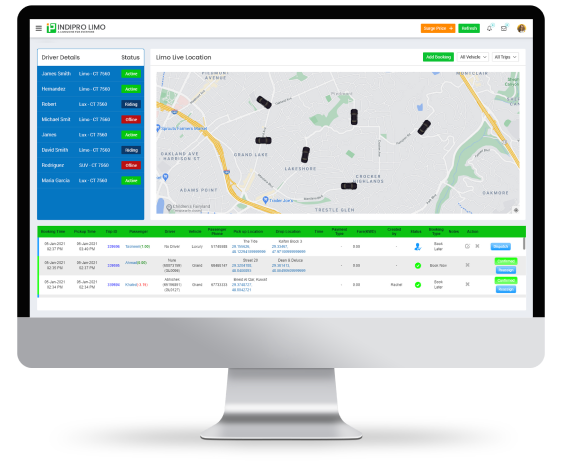 Admin Panel
We carefully design our administrative panels first and foremost around security. Data is very important and we make sure that only authorized users have access to it.
Via this panel managers are able to supervise the drivers. In case they have the right access, they can track the driver's exact location.
Administrators will be able to manage the application users. They have the ability to add, edit or delete users and configure their privileges.
Most importantly the aggregated data will be manipulated by our advanced software to generate meaningful reports.
Driver App
Your drivers are the pillar of your business, that's why we made sure to enhance the user experience specially for this app. Not to forget that safety comes first! Your drivers should focus on the road and the destination primarily.
Using this app, the drivers will be able to check the trip information and book it with a single tap. All the information they need will popup clearly on their screen. Once a ride is done a clear message will show the price of the ride on the driver's mobile screen.
The app will record the driver activities and report the behavior to the admin panel. For each driver we will record useful information such as: speed, trip cancellation, detect if driver GPS is On/Off, total number of kilometers covered, track the vehicle service and maintenance, and more.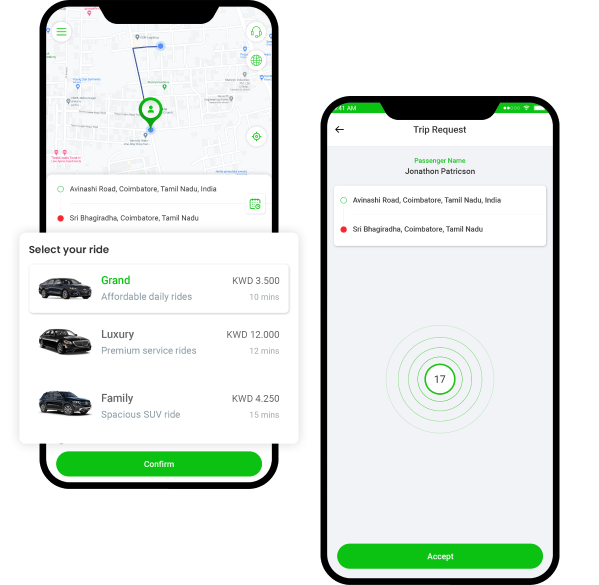 Referral and Discount Coupons
Easy to Accept Notifications