Limousine Management System
Come aboard Limousine Management System! Provide your clients with a first-class service.
Limousine Management System is a full-fledged system designed for luxurious transportation services:
Passenger App
Admin Panel
Driver App
This complete suite of applications has been carefully tailored for high-end businesses. Our sophisticated designs, combined with the industry best practices, makes the app appealing fast and reliable.
To enhance the experience of our app we have an integration module specific for airports. The system will be notified about flight delays and early arrivals to better allocate pick up times.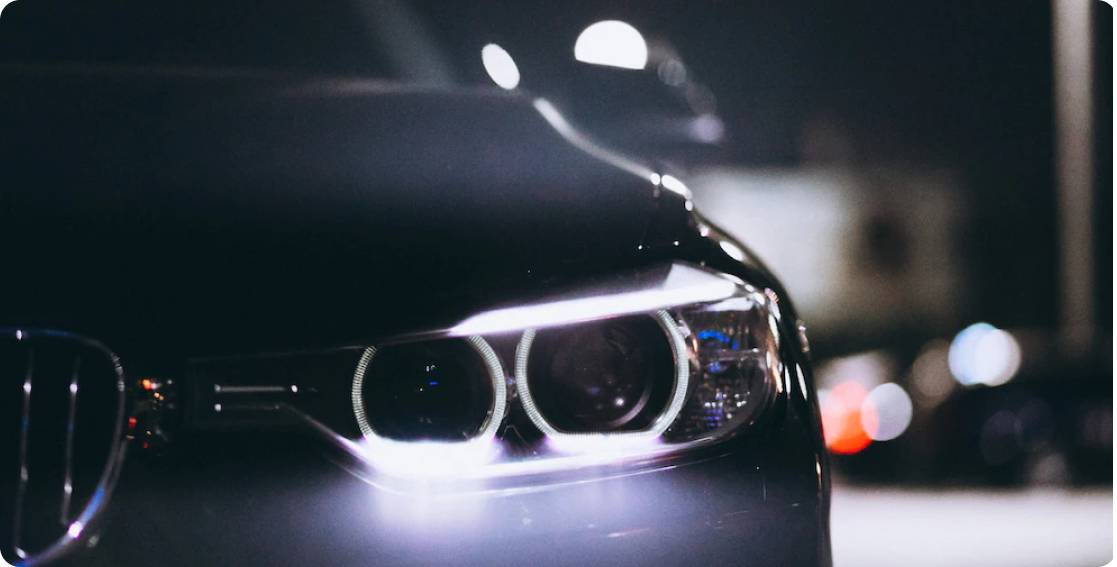 Passenger App
State-of-the-art visuals and animations make this app very friendly and alluring to prestigious clientele.
Elegant notification sounds will alert the user upon driver's arrival.
Vibrant images! Combined with striking videos! will showcase the luxury of your rides.
Your clients will have a tase of the experience before even booking a ride thru the wonderful displays of Limousine .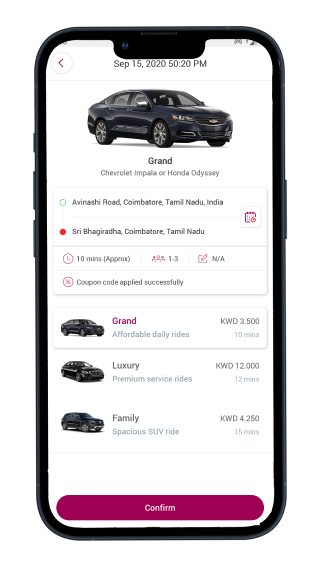 Admin Panel
The administrative interface is the backbone of our system! Only privileged access will be given to authorized users and managers.
The data is stored securely and the reports are only accessible to approved managers only. You will have the power to monitor your operation with a blink of an eye thru our dashboards.
Your administrator and IT staff will have the ability to configure and track user activities.
The best part is that you will have access to the admin panel anywhere anytime!
Driver App
Your limo drivers will be supported by the latest tech. The best and fastest route to reach the clients will be calculated within seconds via the newest algorithms.
Your drivers will also be able to chat with the clients using the app. The communication is safe and secure!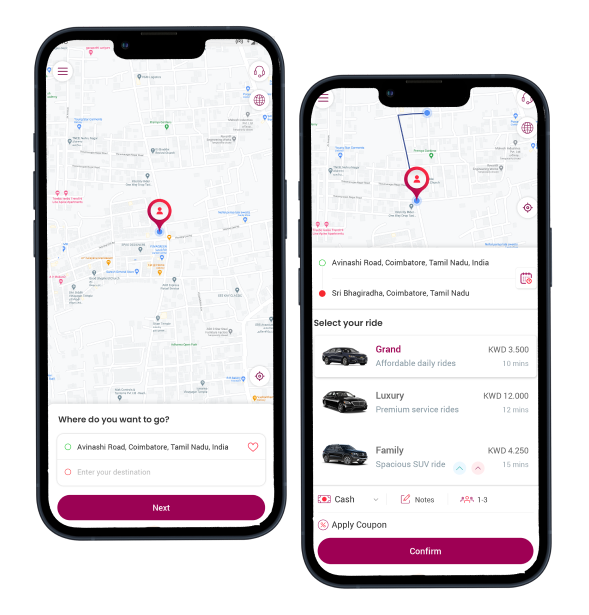 Referral and Discount Coupons
Easy to Accept Notifications